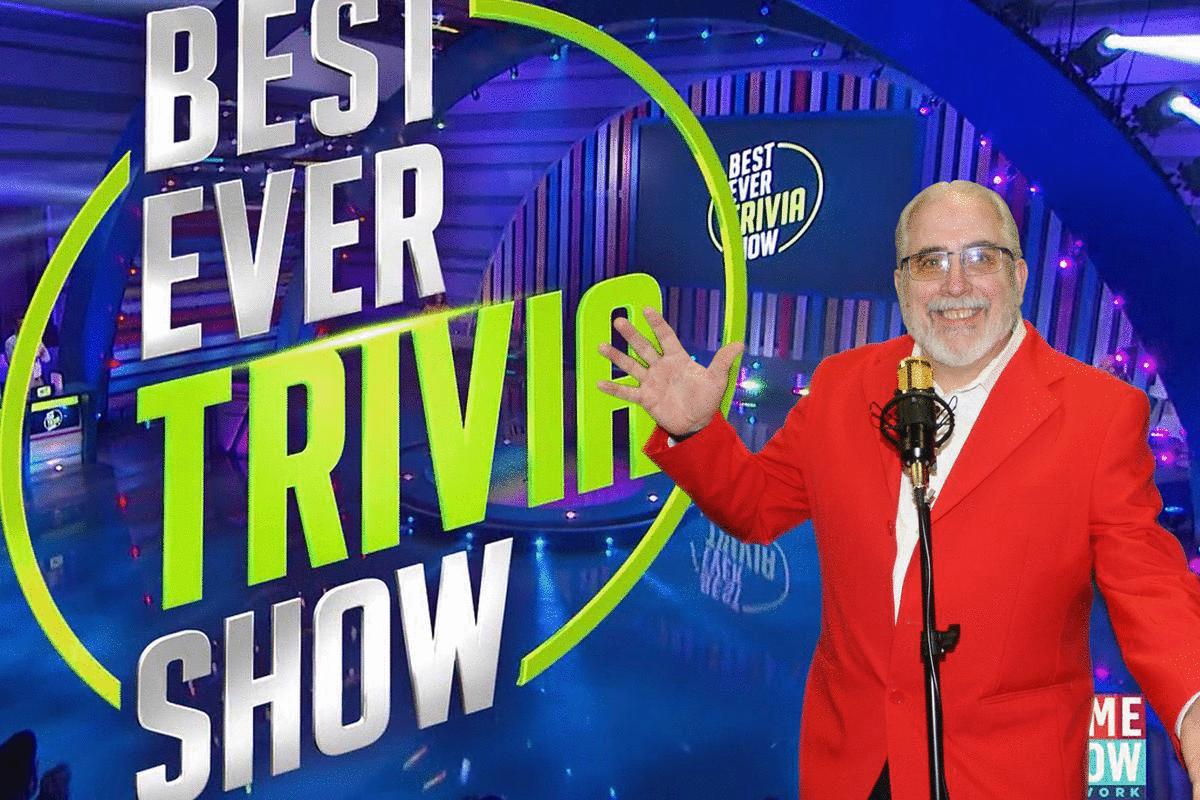 Interactive Game Shows.
These are perfect for Corporate or Private Party events.
All adults, Families or Schools.
This is our most popular performance- Corporate sales meetings and Holiday parties, School assemblies and Family events. Questions are designed for our audiences and we can always customize part of the show to be about your company or group!
Unlike a lot of Game Shows you might have seen, ours is an "ALL PLAY" format. Meaning not just a few people at a time play, but all your guests will feel like they are playing along on EVERY question!
Name That Tune-Movie trivia-Family Feud- Wheel of fortune and more! We always have fun bonus challenges between all our games as well.
Full sound system- TV monitors displaying questions and answers-
Small prizes and of course your Game Show Host!
Amy-Corporate Meeting 2020:
Our organization has been fortunate to have Jensen entertainment at both virtual and in-person Corporate events. AMAZING! Jim keeps the pace moving, the topics engaging and the participants laughing. Not easy in a large, diverse group! Thank you Jim!!!
​
Stephanie- Corporate event 2018:
Jim ran a gameshow for our small corporate outing (approx. 20 people) and it was amazing. I was a little worried that it might be kind of cheesy but it wasn't at all - or at least it was in a good way. Everyone was so engaged - even the skeptics. It was a mixture of many game shows blended into one and had everyone on their feet (or on the ground) dancing and laughing and having a great time. It brought out a competitive spirit and everyone commented to me after - even the caterers - that he did an amazing job & they had so much fun. Thanks Jim!
​
Dana- Cub Scout group 2020:
Superb, interactive, engaging virtual show. Our Cub Scout Pack was entertained and had a sense of togetherness that's been lacking this year (2020). Thank you,
Jim, for doing an awesome job and connecting us all! Highly recommend!
​